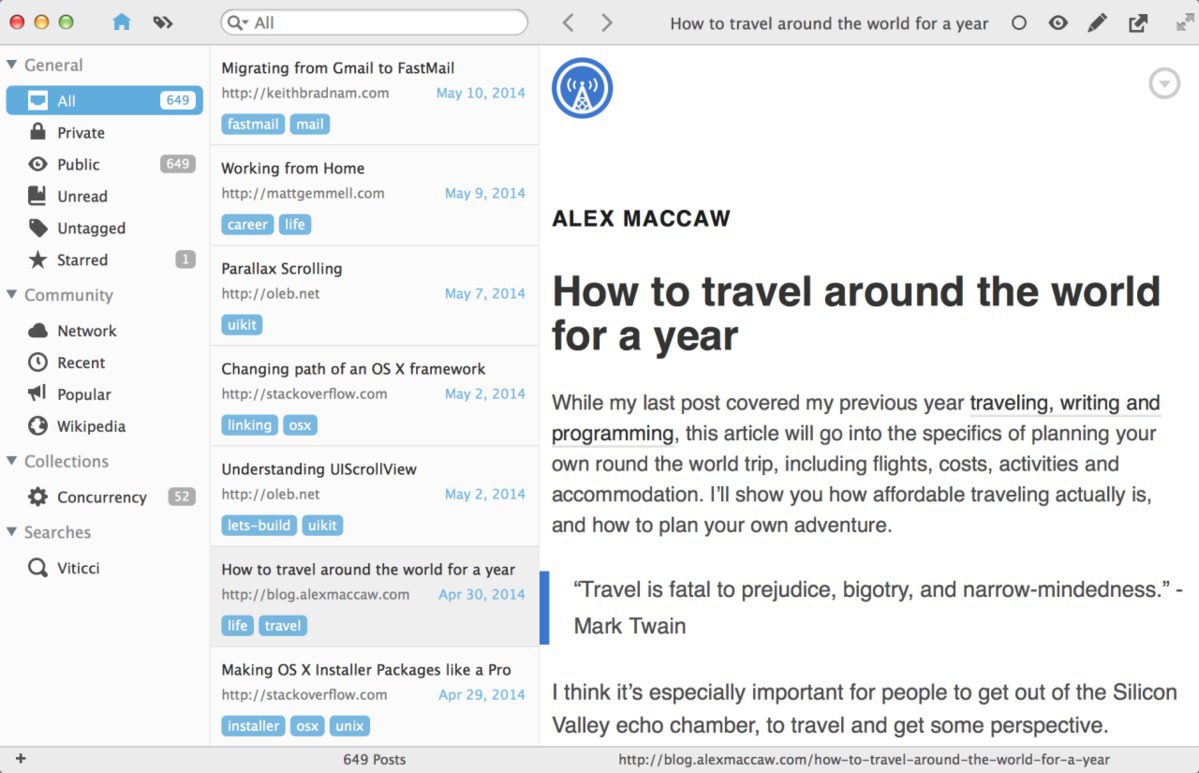 I've had a Pinboard account for several years now. I've used it reasonably diligently over the years, but it's been one way. Links get put into it, but are hardly every taken out of it.
The main reason behind this has been the available interfaces for using this particular service have been diabolically rubbish. That includes the native online experience.
Over the years I've hunted in the App store to find a solution and the available ones felt over-priced and didn't meet my requirements. Enter Spillo by Bananafish Software. Exquisite is the only way to describe this app.
Although there are a plethora of features that I love, my favourite has to be the smart collections. Now at least, when I really don't want to have something that clutters up my Evernote collections, there is a space for it here in Spillo.