Inking Tools
In early 2012 I started work on my first iOS app with my cousin. The trip was long and meandering (one which unfortunately we never completed).
One of the things that I made sure I did was keep all my notes and scribbles in a single notebook. This was a bit of a departure for me, but one that I have maintained for all my future projects. Each project has it's own notebook where most things can be found.
One sketch that I attribute the inking of Moon Racket to, is the original icon sketch for the app.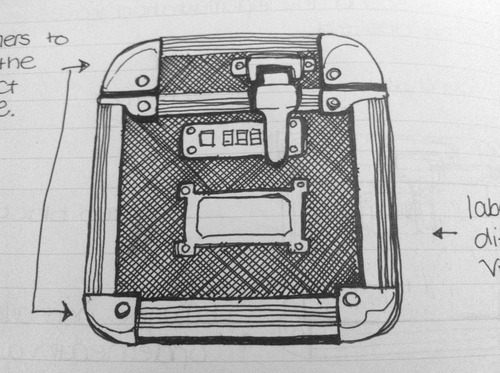 The importance of this sketch was in making me appreciate the Muji 0.38mm black gel ink pen as a tool for clean inking and providing the correct thickness of line that I was originally looking for - but couldn't really achieve with my Copic pens.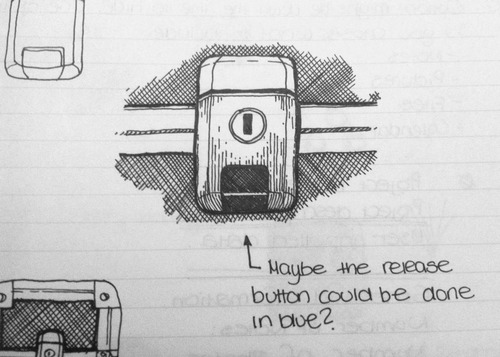 While this pen isn't completely suitable for the clean lined artwork of Chroma, it still has it's uses for all the cross-hatching required. Sometimes you stumble on a tool that elevates your art, for me it was my Muji gel ink pen.